IMPORTANT INFORMATION on COVID19 CLEANING and SANITATION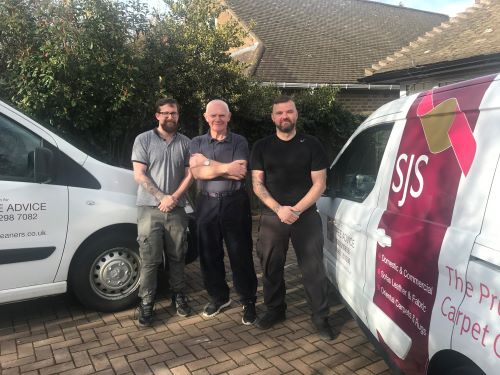 IMPORTANT INFORMATION on COVID19 CLEANING and SANITATION
We are here for you at this troubling time on the end of the phone (07825 795558) for practical advice, help or just someone to talk to – so please give us a call.
NO products out there at this time should claim to be guaranteed to eradicate Coronavirus Covid-19 as testing of new products always goes through a very rigorous process and can take over a year to achieve a British Standard. None have been fully tested for this as yet.
Our products are fully tested and Diocleanse has attained BS EN 1040 standard as a disinfectant/ sanitiser and is effective against many viral strains, including MRSA, HIV Virus, and Hepatitis B and C.
OUR TIMETABLE for carrying out carpet and upholstery cleaning and sanitising
COMMERCIAL PREMISES NOW
Cleaning and Sanitising is being carried out right NOW in empty premises – such as empty schools and offices
Touchpoint cleaning is carried out as a matter of course
Equipment is sanitised after every job, Personal Protective Equipment is being worn and we observe social distancing at all times
Bookings also being taken for work to be carried out when lockdown restrictions are lifted
DOMESTIC PROPERTIES
EMPTY properties are being cleaned NOW if someone is moving into a new home, or moving in or out of a rented property.
We are taking bookings NOW to clean and sanitise in your homes as soon as restrictions are relaxed.
We are giving lots of telephone advice 24/7 so please call if something is spilled BEFORE trying yourself or CALL to make a tentative booking for cleaning and sanitising.
We are happy to give advice and discuss your needs.
Bookings are being taken now for work to be done when lockdown restrictions are lifted on a FIRST COME FIRST SERVED basis so please give us a call now to book your needs.