Social Distanced Carpet Cleaning Leicester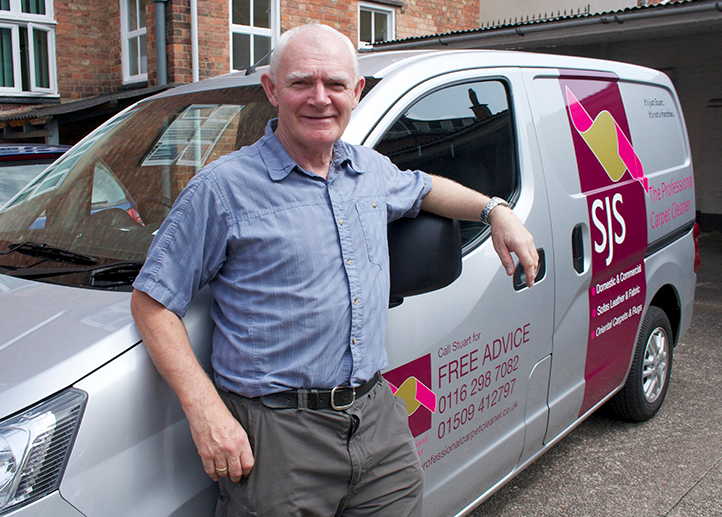 Social distanced carpet cleaning continues in Leicester
We are classed as ESSENTIAL WORKERS using an antiviral  product lab tested to remove Covid-19. Despite the current Pandemic situation, SJS Carpet Cleaners are still  cleaning carpets.  Our safety procedures include carrying out risk assessments for every single job, whether in the designated lockdown area or not,  and this will continue for the foreseeable future to protect our customers and ourselves. 
How we operate safely in your home
Our teams wear PPE on every job, and we ask customers to remain in another room while we work. We  rely on our customers to move smaller items such as ornaments, occasional tables, small rugs, magazine racks etc leaving us to move the larger furniture items such as sofas and chairs using our professional sliders. All items we need to touch as part of our cleaning process, are called TOUCHPOINTS and include things like door handles, taps, moving tables and chairs, etc.  Every TOUCHPOINT will then be cleaned with an antiviral solution when we finish our work, and all our equipment is then fully sanitised after every job. This means that your home will be safe after we leave and that our cleaning eqipment is virus free before we enter any other property.
We are classed as ESSENTIAL WORKERS
It was clarified by the National Carpet Cleaners Association in May that we are classified as essential workers and we now finish off our jobs by using an antiviral  product that has been lab tested to remove Covid-19.
Every carpet clean, leather furniture clean, curtain clean, tiles, worktops, and hard flooring situation is fully assessed for risks in our risk assessment and then work is quoted and carried out on its merits – Please give us a call to discuss how we can help in your home, office, factory or care home.
Phone us on Leicester 0116 298 7082 or Loughborough 01509 215 858