How To Spot Clean Wool Carpet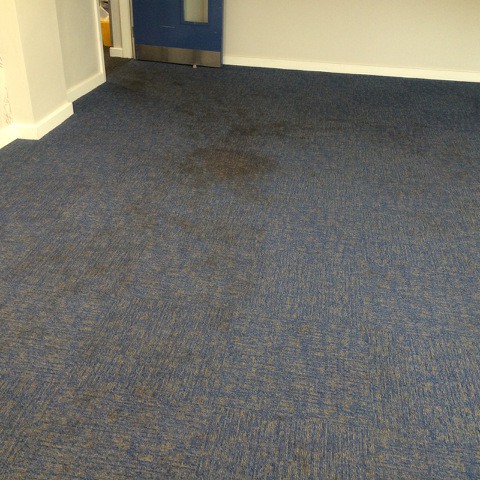 How To Spot Clean Wool Carpet
Advice gathered from the manufacturers of wool carpets, together with the experience of NCA accredited carpet cleaners, recommend the following procedures for how to spot clean wool carpet:
LIQUID SPILLS
Spills and stains must be attended to as soon as possible. Absorb the spill using kitchen roll, tea towel, or a bath towel – depending on the amount spilled, by pushing gently into the wet area. Use a BLOTTING technique and do not rub into the pile surface. Work from the outside edge, into the middle to limit the area affected and prevent spread. For congealed liquids that wont soak into a tissue, such as vomit, oil, or soup; lift using a spoon and tip into a cup. Slide the spoon deep into the pile to lift out as much as you can.
NEVER DO THIS
NEVER rub or spray water onto the carpet as this can cause colour bleed or shrinkage, leading to a permanent wrinkled area or pattern bleed.
NEVER use salt or white wine on the spill. Use a spot cleaner designed for WOOL and work in using a brush. After use, brush the pile back into its right direction.
SOLID SPILLS
Lift up using a knife or spoon. Do not rub it into the pile with a wet cloth and follow above instructions.
REMAINING STAINS
Should be removed by trained professional carpet cleaners and NOT by water spray and suction, as this can cause serious colour runs and shrinkage, which is then permanent damage. Call the SJS clean team to take a look and quote for a fully insured and NCCA accredited clean to restore your valuable Wilton or Axminster wool carpet to its original beauty. We are a family company based in Leicester and Loughborough and we travel a 10 mile radius of both places, covering domestic and commercial properties with a fully insured professional service using the patented #TEXATHERM cleaning process.  (Completely suitable for glued down carpet tiles and does not melt the glue.)
For advice or a free quote contact us