Amazing Stain Removal from Upholstery. Furniture Cleaning Before & After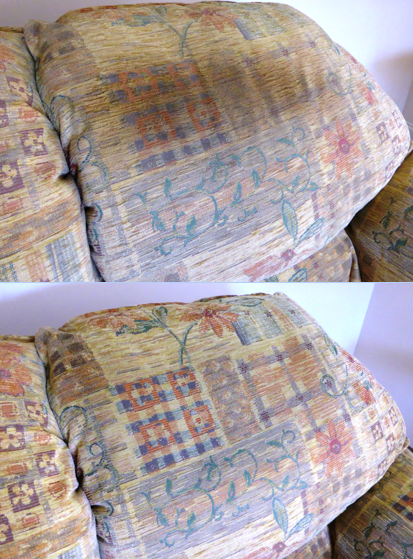 We know at SJS Professional Carpet Cleaners that first impressions are important, whether it's your hair or your home; we all like to look our best.
But what happens when over time, after your busy day and exciting night out you relax back at home in your favourite armchair? Your hair products rub against the upholstery or leather in the very same place causing a stain that just gets deeper and deeper.
The good news is that we can quickly and effectively remove any stains and bring your armchair back to looking great again. Please give us a call to arrange a visit, just look at the results!