Carpet Cleaning Quotes Inside Info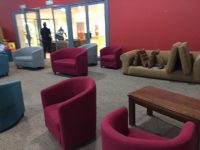 Carpet Cleaning Quotes Inside Info
How should you decide who is the best company to clean your carpets? Here are our Top Tips.
Whether you need the hall, stairs and landing or a whole house, there are some easy ways to tell if your quote is from a fully trained and accredited professional, or not. Here is what to listen out for and what to ask when someone arrives to give you a quote…

Room Size Price?
Companies who give you a price over the phone based on the size of your room are to be avoided. Let's think about this for a moment… How much difference do you think it makes to the cost if your carpet is 3 metres x 3 metres, or 4 metres by 4 metres? It honestly doesn't add a single penny to the cost, perhaps just a little more water – which will come from YOUR TAPS anyway!
What Fabric Type is Your Carpet?
Put the phone down fast if they don't ask what is the fabric construction of your carpet. This is the most vital piece of information and should inform them which cleaning solution to use to ensure there is no shrinking or colour fading – or even worse, colour bleed!
What is Under Your Carpet?
Press the end call button of they don't ask what is UNDERNEATH your existing carpet. Does it have a foam or hessian backing or is it glued down tiles, should be a vital question because glued down carpet tiles MUST NOT be cleaned with spray on water systems. This will DISOLVE the glue and lift edges and corners – effectively ruining your flooring, but you won't notice it until a week after they leave, as the water slowly dissolves the glue.
Who Are You Accredited by?
All professional carpet cleaning companies are members of the NCCA or National Carpet Cleaners Association, who provide a thorough training course on each fabric type of carpet, before you can be accredited. SJS are Senior Members of the NCCA and attend all their training courses.
Are You Fully Insured?
What happens if their machine pulls a thread and you end up with a line of tufts removed along the middle of your carpet? Or if it shrinks and develops waves? Or if the red colours bleed into the surrounding cream? Or if they knock a valuable vase off your mantle-piece? SJS are fully insured against all possible accidents.
We hope this helps to guide you through the maze of carpet cleaning 'special offers'! But call us anytime you need a professional quotation, with no obligation or hidden charges.
For advice or a free quote contact us