3 Vital Reasons to clean your soft furnishings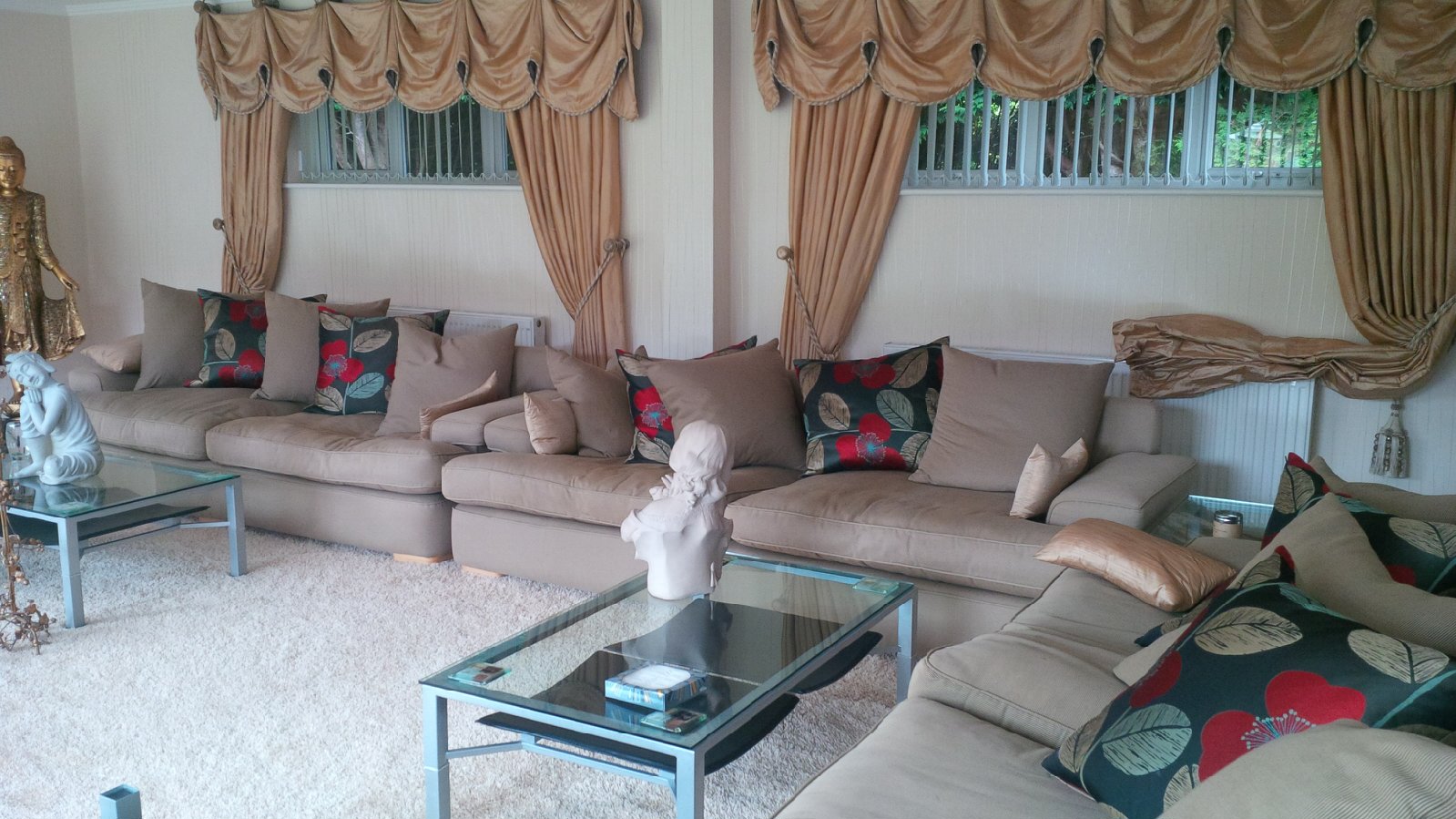 When your curtains and upholstery are new, they add style and luxury to your home. It's usually cheaper to replace them than to redecorate, and can give your room a complete new look. You can instantly change the style of any room from traditional to modern, or romantic to urban, just with a clever choice of these furnishings and once you install them, you can easily let the years slip past without realising that anything is wrong.
So here are the three biggest reasons to have them brought back to their former glory with a proper, and guaranteed clean:
Stains
Food and drink are the most obvious problem. With TV dinners and evening soirees, not to mention young children with sticky sweets and teenagers balancing pizzas on the arms. Cleaning a stain can often leave you with a patch that never looks quite as it did before, and some horrific stains like Bolognese sauce and take away curry, just never seem to go away completely.
Tea and coffee both contain staining agents – just look at your cups, and of course the fatal red wine stains just get paler with off the shelf cleaning agents, and after a while, you just don't notice them anymore. But visitors will…
Smells
With all the normal activity of a household, your upholstery will slowly collect he evidence of cooking smells, the dog, the sweaty teenagers that sleepover on your sofa, and it's the microfibers that are to blame. They entrap smells in tiny particles and again, it happens so slowly, that you may not even notice.
Have you ever been away for a weekend or longer and when you get home and walk in, are greeted by a strange smell? Well it's there all the time, but you have just got used to it. That's a horrible thought…
Grime
Dirt floats around in the air all the time. Sometimes you can see it when the sun shines through the window and the collection of dust on your wooden furniture and shelves shows you need to dust, But it also 'rains' onto your soft furnishings, and settles into the fibres, slowly making it look dull, lifeless and old.
It also makes problems for family members who have allergies, long after you vacuum the carpets and dust the furniture, because it still remains in the fibres of your sofa and curtains.
There is a solution
Regular professional cleaning of your upholstery – perhaps every 2 years – will remove all of it, bringing your soft furnishing back to their original beauty and restoring good health to your family.
SJS Consultancy offer a free inspection and quotation service, where they will assess which cleaning product is right for your fabrics, making sure that they won't shrink, pucker, or colour run. The choice of cleaning chemicals is vast and using a trained professional will make the whole process quick, easy and problem free.
Smells gone, stains gone, and visitors will think you have just redecorated. It's much cheaper than replacing the curtains, and sofas. After all, you wouldn't wear the same clothes for two years without cleaning them would you….