Anti-Soil Protection Curtain Cleaning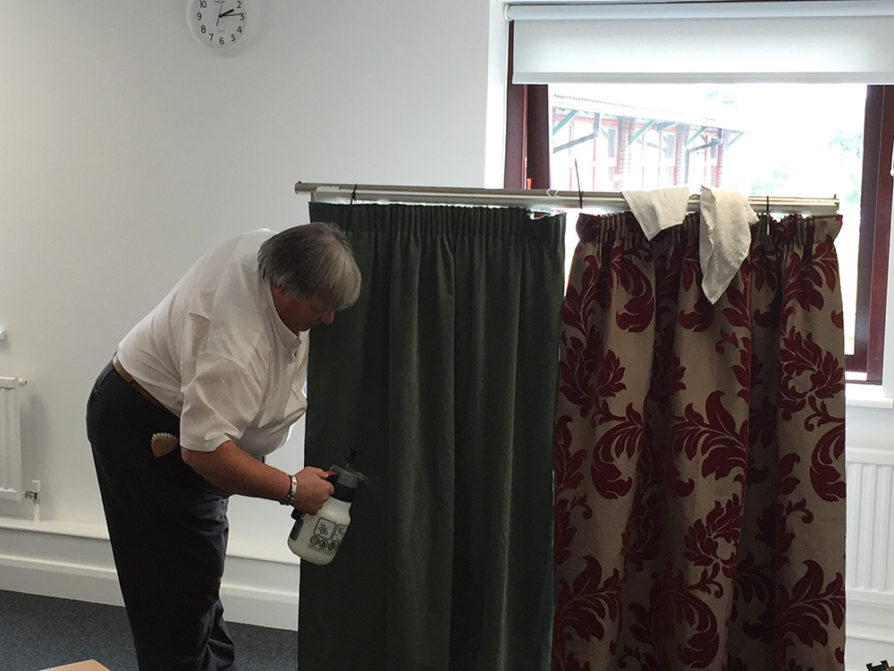 Anti-Soil Protection Curtain Cleaning
Here at SJS Carpet Cleaning, we take our work very seriously and have been fully trained by the National Carpet Cleaners Association in all aspects. We are accredited by them to undertake all upholstery ANTI-SOIL PROTECTION and all types of IN-SITU CURTAIN CLEANING in Leicester and Loughborough and a ten mile radius.
There are many complexities behind the cleaning of curtains and how and when to apply protection products.
Curtain Cleaning
Our knowledge includes:
Surveying – knowing how and where to look for dirt and stains
Testing and identification- all your fabrics will be tested for shrinkage and colour run before we do anything
Set-up and vacuuming- which specialist tools to use and how to use them effectively
Curtain types – understanding the formation of swags, tails, pelmets, pleats and folds
Steam cleaning – if the fabric is suitable for this procedure
Dry cleaning – many fabrics need 'dry cleaning' and cannot have water sprayed on them
Cleaning solutions – the most effective solutions to use for specific fabrics and particular stain removal
Anti-Soil Protection
Upholstery is made in a variety of fabrics which cannot be cleaned in the same way. Our training in upholstery cleaning covers:
Surveying- what to look for in the fabric and construction of the furniture
Identification and testing – looking at thread counts, warps and wefts, and testing for any shrinkage of colour run before we do anything
Set-up and dry soil removal – many fabrics cant have water sprayed on them and need to be 'dry cleaned'.
Moving furniture – yes, we need to know exactly how to move your precious items without damage to them – or us.
Protector options – there are many different types of cleaning and protection solutions and we need to choose the perfect ones for your fabric.
Health and safety – yes, we are also trained to reduce any risks to you or your family members; such as: not leaving the front door open, or trailing wires for toddlers and older people to trip over, opening a window so any Asthma sufferers are not put at risk of inhalation, and many more.
So, you can be sure that all our staff have all this knowledge before we visit to give you a quotation or do any work.