Carpet Burn Repairs in Leicester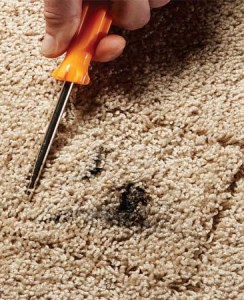 You may not know that SJS Carpet Cleaning can fix a bun in your carpet using a process called re-tufting.
We remove the burnt tufts with new tufts of the carpet, taken from an edge, and re-stitched into place, making a completely invisible repair, and saving the looks of your carpet.
This is especially useful for tenants who are at risk of losing their deposit when they move out, and also good for Landlords who don't want the vast expanse of replacing a carpet, if it is possible to re-tuft a small area and make it look brand new for an incoming tenant, or for viewing.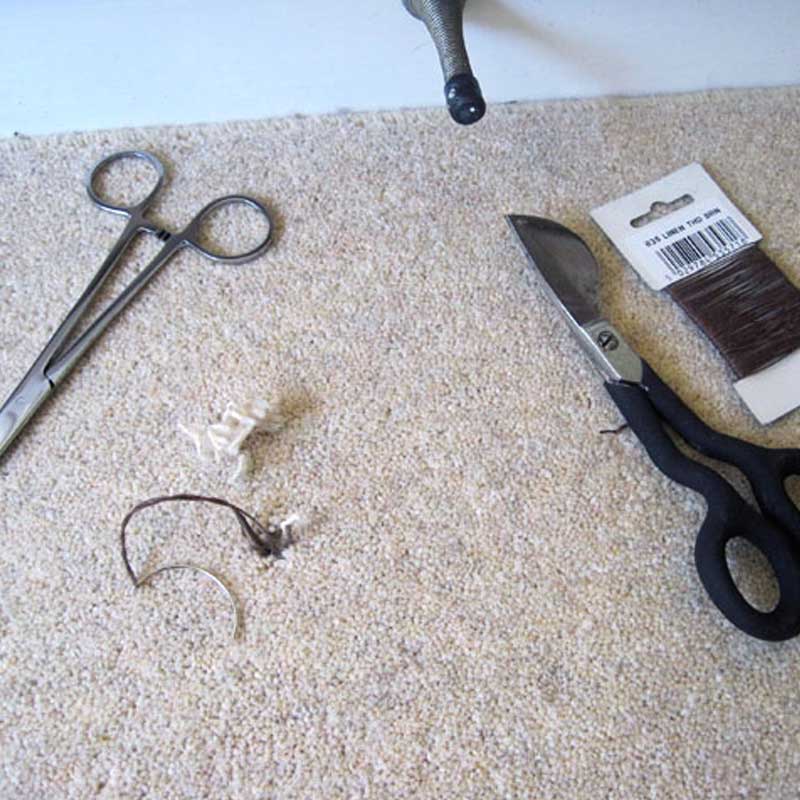 Also good for people selling up and moving on, so you won't have to replace carpets before you go on the market, increasing the possibility of making a sale.
The pictures here show the type of repair we can carry out with any small carpet burn. If you have something similar on your carpet, just give us a call and we can arrange to look at it and give you a quote to remove it.