Is Professional Carpet Cleaning Necessary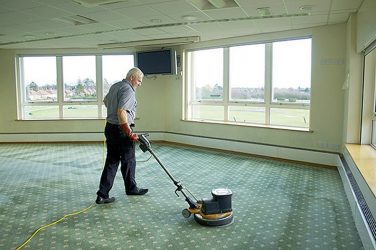 Is Professional Carpet Cleaning Necessary?
Are you wondering if professional carpet cleaning is really necessary? Or whether you should hire a water spray machine and do it yourself?
Vacuuming once or twice weekly will remove the surface level dirt and loose abrasive particles within the fibres, but it won't remove the contaminants lurking under the surface fibres, such as allergens, particles of pollen, dust mites and mould spores.
Your carpet acts as a filter trapping pollutants that are in the air and professional cleaning will make a big difference to the air quality in your house. All carpets, domestic and commercial, need to do this regularly. Generally, we advise once a year for a normal household or office, but if you own pets or have smokers living in the house, or babies or older people with respiratory difficulties, then this could be increased to every six months.
Anyone in your household with allergies or illnesses?
There are many pollutants reducing the air quality in your home: general dust, bacteria from food spills, dust mites and their carcasses that float in the air when disturbed. You can see them on a sunny day the stream of sun light through your windows highlights small particles floating in the air. These are the carcases of dust mites.
Children and pets can add to the problems of a dirty carpet, with spilt juice or muddy foot or paw prints from the garden. These stains can require specialist carpet cleaning products used by professionals; this is where our #Texatherm system can help.
It is also important to remove the residue left from the cleaning agents. Alkali cleaner residues are corrosive to natural fibres and if left can damage natural fibres and cause a re-soiling problem. Applying a shampoo through a hire machine without rinsing with fresh water will leave residues in the carpet that will immediately attract soil.
Always ask any professional carpet cleaner if they are applying the cleaner directly to the carpet followed by rinsing out the soil and cleaning agent with a stabilising acidic rinse?
SJS carpet cleaning are equipped with specialist professional carpet cleaning chemicals which are coupled with the worlds most advanced professional carpet cleaning machines. These #Texatherm carpet cleaning machines are leading the industry and have been designed and built in the UK.
Call us to make an appointment for a 1 metre square test on your carpet…