Marble and Granite Floors Stain Removing Method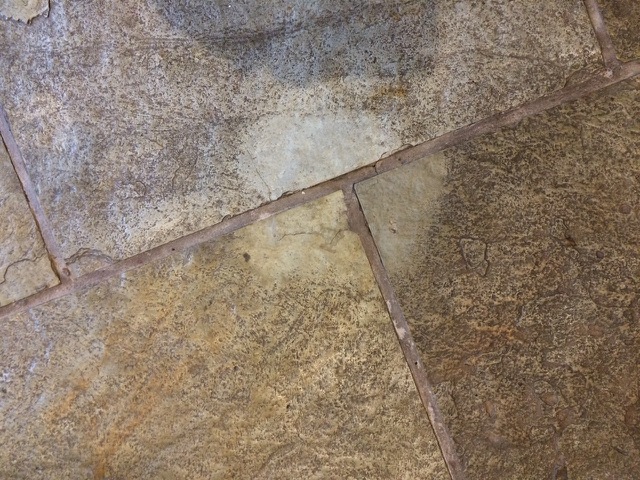 Marble and Granite Floors Stain Removing Method
Marble and granite floors and worktops look fabulous when new, but over time their porous surface can become stained and the tiles can look dull and lifeless, showing every mark and full of tiny scratches. No matter how hard you clean them, the scratches still remain dark and stains just cannot be removed with normal cleaning methods.
Here is a DIY stain removing method that works on all porous stone surfaces, including marble and granite; whether it is a worktop, a floor or a wall tile. If you can't be bothered with the faff of doing this yourself, just call in the SJS Clean Team, who have a patented cleaning fluid and machine that can do it for you.
Here's what to do:
Step One: Mix 500ml water, 125ml distilled vinegar 1tsp castile soap, 60ml hydrogen peroxide and 20 drops each of tea tree oil and lemon essential oil in a large spray bottle
Step Two: Make this poultice to draw out any stains. Mix bicarbonate of soda and water into a thick paste. Blot the stain with a clean cloth to remove any excess liquid, then spray the stain with water.
Step Three: Cover the stain completely with the poultice, cover it with cling film and leave for 24 hours.
Step Four: Gently remove the poultice and wipe clean with mild soap and water. \if the stain has not gone completely, just do it again for another 24 hours, to remove the last stubborn marks.
Step Five: Then apply a proprietary polish to seal the surface pores to protect It from any further stains, then wait for this to dry completely.
Step Six: Then buff vigorously with a micro-fibre cloth to regain that beautiful showroom shine.
Complete Floor Treatment
This method is fine for a small stain area, but if your whole floor is full of dirt-filled cracks and scratches, you will need to call us in to do it with our specialist machines. Why not call us today and arrange to have a test area cleaned so you can see the difference it will make.
Tel Leicester: 01162 987 082 or Loughborough: 01509 215 858 and we travel a radius of 10 miles from each city.