NCCA Leather Clean & Restoration Leicester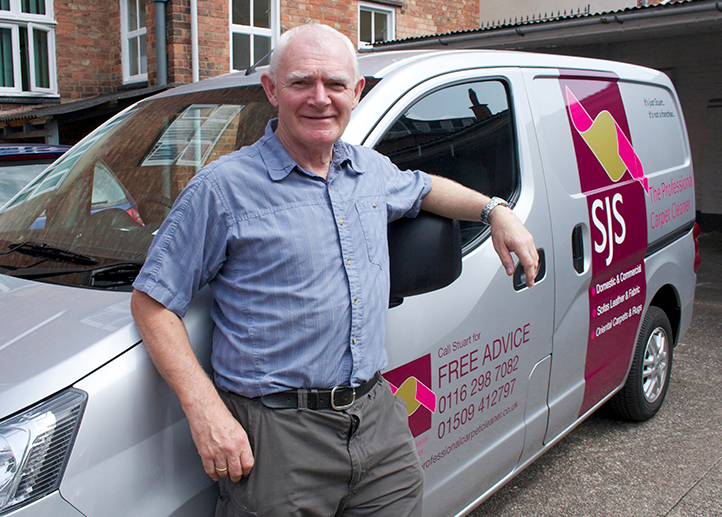 October is busiest month for people to start decorating all ready for the Christmas holiday with plenty of entertaining and visitors to look good for. So you may be wondering whether to ditch the old leather sofa and chairs that are starting to look a little faded, scratched and dried out.
Before you abandon your comfy old leather suite, it's a good idea to speak to a specialist leather cleaner and restorer who may be able to have your chairs looking sleek and shiny again, with scratches and scuffs repaired and the colour re-touched to its former salubrious shade.
If your leather has become soiled, don't risk damage by having a go yourself with saddle soap, silicone based products, cleaning solvents, furniture polish, oils, waxes, abrasive cleaners, ammonia based products or general stain removers, call an NCCA qualified cleaner.
SJS Carpet Cleaning are experienced NCCA members for Leicester and Loughborough (and all points in between). We can advise what can be done and how successful the results are likely to be.
Leather: Scratch, Cut, Rip, Hole, Burn, Stain, Fade
We will need to test a small area to be sure that you will be happy with the results and that no unexpected damage or colour loss will occur. We also specialise in re-colouring and repairs so if you have a problem, whether it is a scratch, cut, rip or hole, we can certainly assist.
If your leather is greasy, faded, dried-out or stained there are special procedures that can improve the appearance and alleviate the problem. If you want to maintain that like-new look or bring an old item back to life, professional help is at hand.
You are always completely safe using an NCCA member.
Here is a link to the NCCA Website, where you will find SJS listed as a member.  Contact an NCCA member in your area.