Sports Club Function Rooms Leicester
Local Sports Clubs bars and function rooms are used for meetings and after match celebrations. The village Rugby Club, Football Club and Cricket Club are also dependent on team subs to pay for any new kit and pitch maintenance. Raising funds for the club is usually done by hiring out the function room and bar, for Weddings, Anniversaries, Teenage Discos and Kids Parties.
By the end of the season, the floor will be ingrained with all kinds of bacteria, mould and allergy spores and a good helping of mud and dust inside the hairline grain of the wood. Cleaning it with water, mop and bucket will successfully spread the bacteria across the whole floor and dry out the oak flooring, making it look pale and dry.
Cheaper wood will begin to crack, warp and split as its natural life is reduced very quickly by the harsh treatment. SJS have a treatment that can slow down this process, restoring your Oak flooring to its original lustrous glow.
Antibacterial Clean and Re-oil for Oak Floors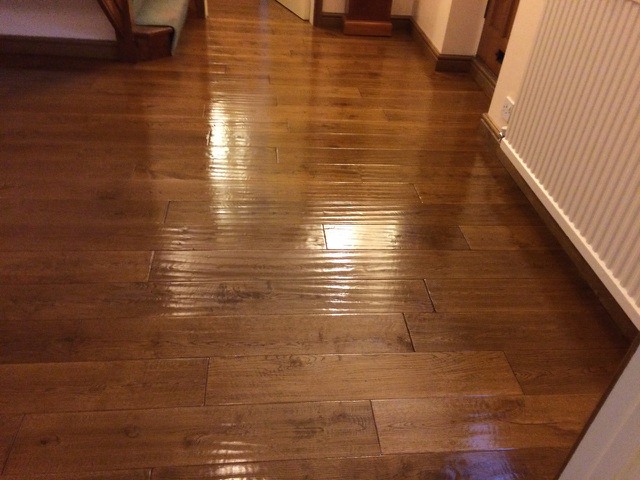 Avoiding the possibility of MRSA is a huge worry for any organisation hiring out their function room. Cleaning the floor is always the last thing to happen at the end of the evening, and just when the party organiser is tired and wants to get home as fast as possible.
The floor clean will be cursory, fast, and carried out by people who are not trained in the control of infections, or with any knowledge of what MRSA is and how it spreads.
It is a prudent decision to have the wood flooring professionally cleaned at least once a year to remove all bacteria and then re-oiling the wood to restore its ageless beauty and shine. 
It could make all the difference to that Wedding booking!