What is Texatherm Dry Cleaning for Carpets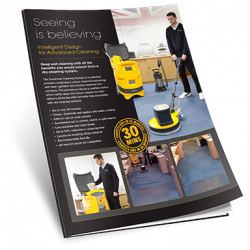 What is Texatherm Dry Cleaning for Carpets? 
New Customers often ask "What is Texatherm Dry Cleaning for Carpets" so here is the answer. The dry-cleaning system used by SJS Carpet Cleaning is completely different to the water spray machines you can hire for the day. It is a specialist 'Dry-Cleaning' system that works with a chemical reaction to raise dirt particles to the top of each fibre, to be grabbed and removed by our second pass machine.
We do not just spray water on your carpets and then suck it off again. That doesn't lift deep dirt particles, and rots the hessian backing, which takes days to dry. What is the Texatherm System?
Texatherm System Explained
Now you can be back on your carpet as we drive away. The Texatherm Cleaning System is a patented process combining a unique chemical technology with heat, agitation and reaction between two solutions. Designed by carpet cleaners for carpet cleaners it has revolutionised the industry. The process combines chemical reaction with a heated pad in a way that creates a capillary wicking action, drawing the soil and staining up and out of the carpet fibres.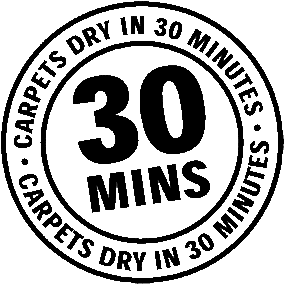 Our customers experience super-fast drying times, on average just 30 minutes, with outstanding results using our state of the art reliable equipment.
Discover the difference to your carpets
With Offices in Leicester and Loughborough, SJS cover both sides of the M1, from Junction 21 to Junction 24. Commercial and Domestic work undertaken. Call us for a completely FREE and not obligation quotation or carpet review.  All our work is accredited by the NCCA National Carpet Cleaners Association and is fully insured.
• Leicester 0116 298 7082
• Loughborough 01509 412 797
• Email stuart@sjscarpetcleaners.co.uk