Carpet Tiles Cleaning Leicestershire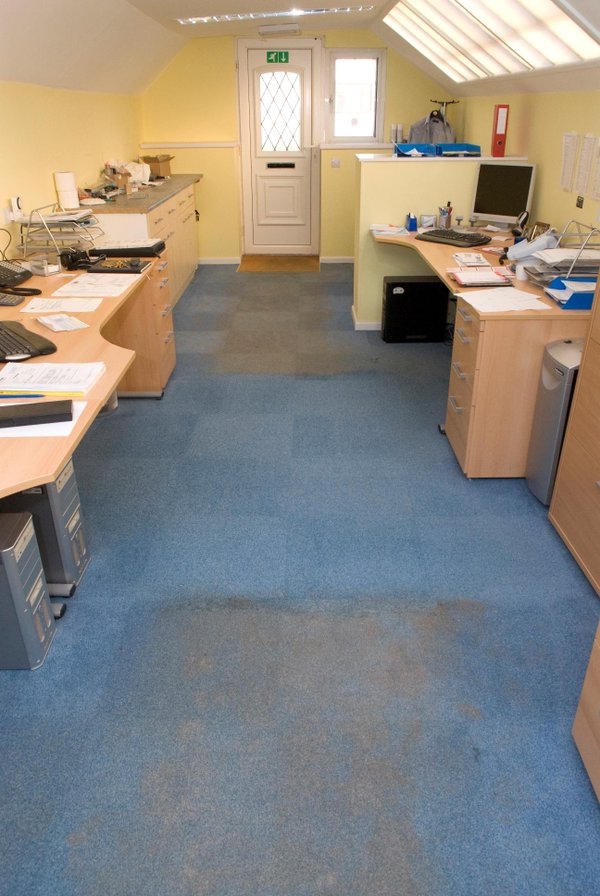 Churches in Leicestershire, don't throw out your carpet tiles thinking that they are beyond cleaning and need to be replaced. We have just saved the Living Rock Church in Stoney Stanton, over £10,000 on new carpet tiles, when they believed they could not be properly cleaned.
We cleaned all their carpet tiles, hard floors, upholstered sofas and easy chairs, saving them thousands of pounds and giving them many more years to enjoy their existing carpet.
With glued-down carpet tiles, you cannot use a water spray on – suck up method, as this destroys the glue under the tiles and causes them to lift at the edges and be a trip hazard.
Our specialist Texatherm cleaning process is completely different and has been designed specifically for glued down carpet tiles. We first spray on a mild cleaning solution and then an activator which causes a chemical reaction where dirt particles lift to the surface and are captured by our special machines.
No water spray and your tiles will be completely dry again within 30 to 60 minutes.
If you have carpet tiles in your Church, office, factory or shop and you just can't get them to look clean, give us a call and we will pop along to see if we can help. All our site visits and quotes are entirely without obligation.
Just have a look at the above picture, or speak to the Living Rock Church in Stoney Stanton to find out how happy they are.