How Often Should You Clean Leather Sofa?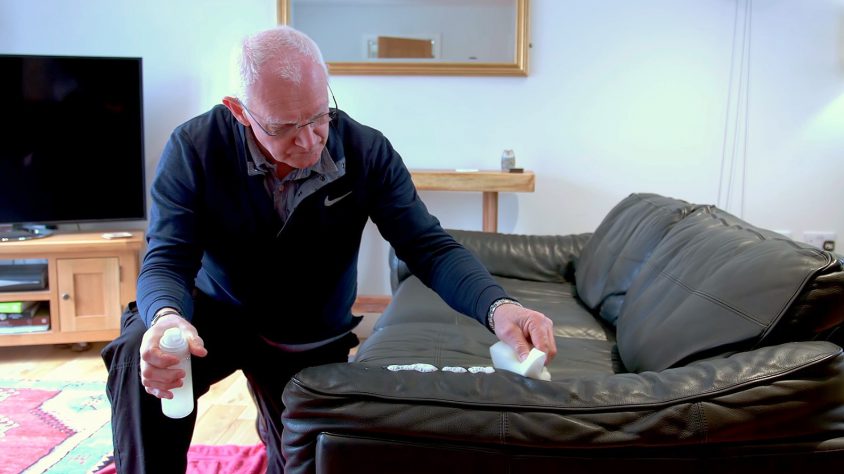 How often should you clean a leather sofa?
This is one of the questions we are asked most often about leather furniture. So here is an expert answer along with some top tips to keep your leather suite looking its best all year round.
For an average domestic situation, regular dusting with a dry cloth and a weekly vacuum clean into the crevices' and under the cushions will prevent dust turning into ingrained grime. Protecting your leather from direct sun in the summer will help to prevent it looking dried out and bleaching out the colour.
For normal use, a professional leather clean with a conditioner is recommended every 12 months to keep it supple, glossy and to prevent small cracks appearing in the areas of wear.
For commercially used leather furniture in Hotels, Boardrooms and Masonic Lodges; the usage may be much greater requiring a professional clean every 6 to 12 months. For Hotels and Reception areas, there might be one chair or sofa that has much more use then the others; because of its position. If so, try to remember to rotate the furniture every month or two, to give equal wear and equal sunlight to each item.
Is Vinegar safe for leather?
We don't advocate using vinegar on leather suites because it is a very strong cleaning agent which can dry out the leather. We have a gentle cleaning process designed to extract dry soil and remove grease and stains before we polish and protect it with conditioners that will preserve the original looks of your leather furniture.
Does sleeping on a leather sofa ruin it?
An occasional overnight sleep shouldn't do your sofa any harm as long as you stick to a few basic rules. Never lie on leather for any amount of time wearing Jeans – especially if your sofa is a light colour such as cream, ivory or white. Blue dye from the jeans can transfer into the leather and this will be very difficult to remove. So always lay a sheet over it first or sleep inside a sleeping bag.
Make sure there are no sharp objects when you sit or lie on a leather chair or sofa, like mobile phone case straps, buckles, pens, keys, or decorative buttons. They can cause a small puncture or tear in the leather.
SJS can repair and re-finish your leather furniture, restoring scuffs, scratches, splits and tears, so if you have had an accident, always call us in to have a look BEFORE you chuck everything out and have to buy a new sofa.
If you are leaving a tenancy, we can clean and restore the leather to enable you to get your deposit back from the Landlord, so keep our numbers on the fridge until needed.
For advice or a free quote contact us
• Leicester0116 298 7082
• Loughborough01509 215 858
• Emailstuart@sjscarpetcleaners.co.uk