How to Clean Leather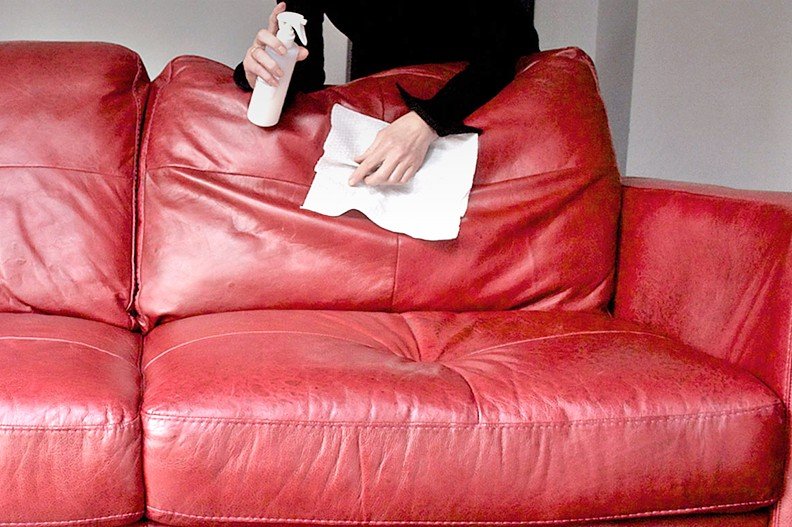 Our homes are full of leather items including: Shoes, boots, bags, briefcases, furniture, coats, jackets, biker gear, and more. So, knowing how to clean leather properly will enable all your leather goods, to stay in service, looking good, for many more years.
Have a look at your leather goods, and notice any scratches, stains or faded areas. Just use these techniques and watch the signs of wear and tear disappear…
How to Clean Leather
buy a tin of saddle soap or leather cleaner from the shoe repair shop or hardware shop. Renapur is a good brand which you can also buy online
Test the product on the underside, or a hidden area first to make sure there is no colour bleed using it. If you see any colour bleeding, stop straightaway and call a professional for advice.
If everything looks fine with the spot test, then apply it over the item with a slightly damp piece of kitchen roll and then wipe it clean with a new piece of damp tissue roll.
Allow it to dry naturally – don't put it on the radiator, or the leather will dry out and could crack.
Finally, apply a leather cream or conditioner like Renapur if it is untreated leather. For patent leather and shiny handbags, use a little squirt of Mr Sheen!
SJS Leather Cleaning Services
Don't forget, SJS will come to you and have specialist equipment and products to clean all your leather furniture beautifully, and just bring us your favourite handbag, and we'll do that for you as well…
For advice or a free quote contact us on: