Texatherm Carpet Clean Beats New Carpet
January is a traditional time for Sale shopping and all the big shops selling new sofas, curtains and carpets will be offering big discounts to entice you over their thresholds to spend hundreds of pounds on brand new replacements.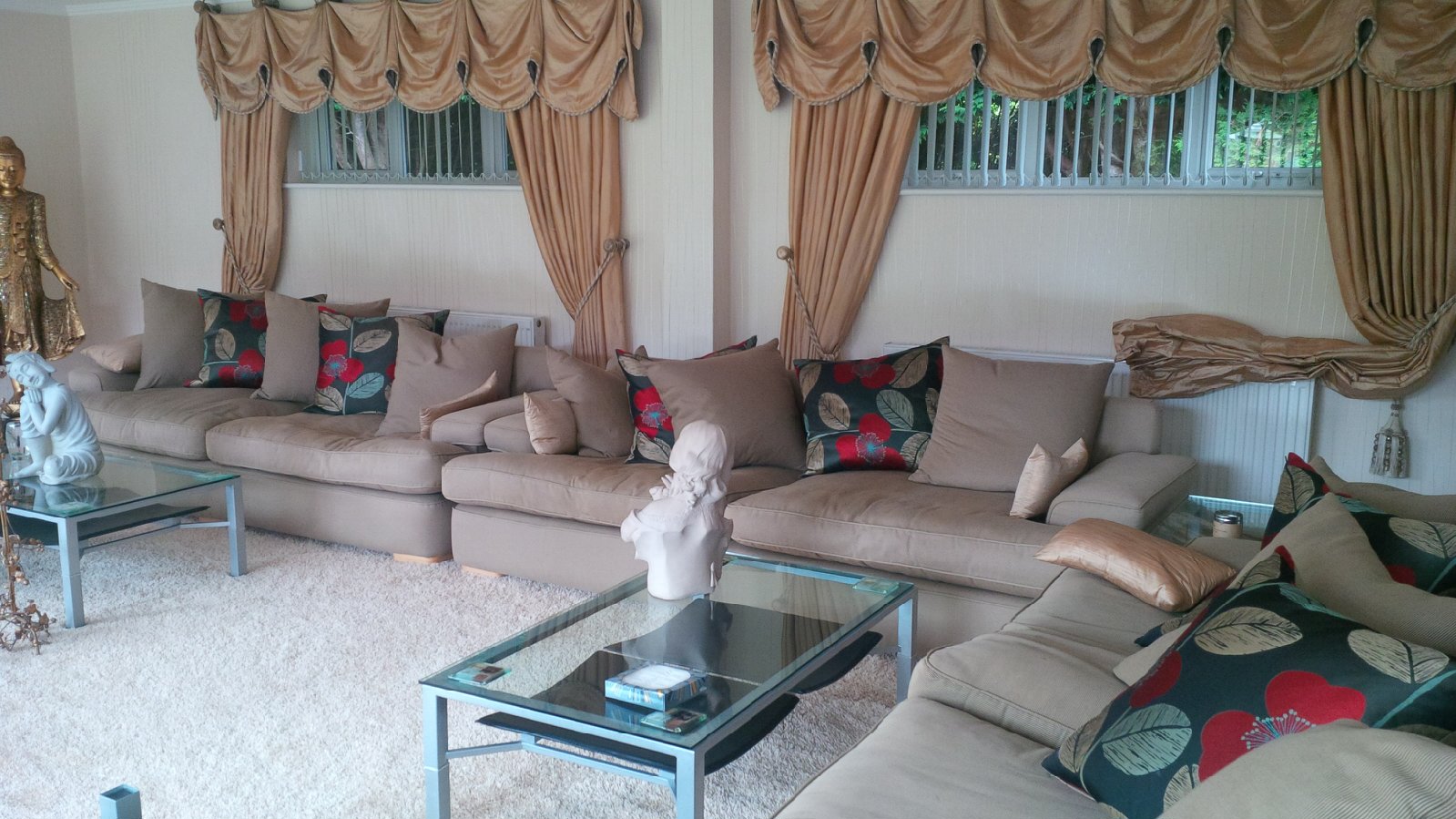 Don't Forget the Hidden Costs
When you work out how much you are saving with their huge discounts, remember that you will need to add on the additional costs of:
Delivery charges
Installation or fitting costs
Removal transport and skip costs of existing
Underlay and gripper rod
Cost of carpenter to lift or sand bottom of doors
Curtain Poles, rings, tie backs, linings,
Collection fees for your old one
Man and Van Hire
Labour charge to lift and remove furniture
Cost of 2 days off: 1 for removal and 1 for installation
All these costs will add up – AFTER you have signed the dotted line for your brand new cheap as chips, half-price, carpet. We suggest you run down this list and add some numbers to it then add this total to your carpet cost.
Try a Professional Texatherm Clean First
You may have been bitterly disappointed with a home-hired carpet cleaner, but as all this does is squirt soapy water out and then suck it back up again, this is not what WE call cleaning the carpet.
The Texatherm Cleaning System is a unique and patented process, launched in 1999 and now recognised as being market leading. Designed by carpet cleaners for carpet cleaners it has revolutionised the industry, combining chemical action with a heated pad in a way that utilises capillary action to draw dirt and oil from your carpets.
We won't bore you with the technical details of how the chemical reaction works here, but feel free to look it up for yourself here: http://texatherm.com/texatherm-cleaning-system/
You will also see a picture of Stuart from SJS Carpets on their Home Page, near the bottom where it says: "Our Clients Include…"  That's us in the background cleaning carpet at Leicester Racecourse!
So, if you would like a quick quote for a PROPER carpet clean, which will make your existing carpets look brand new again, before you hit the Sales… call us for a no obligation free quotation on: Leicester 01162 987 082 or Loughborough 01509 412 797