Top Tips for Leather Cleaning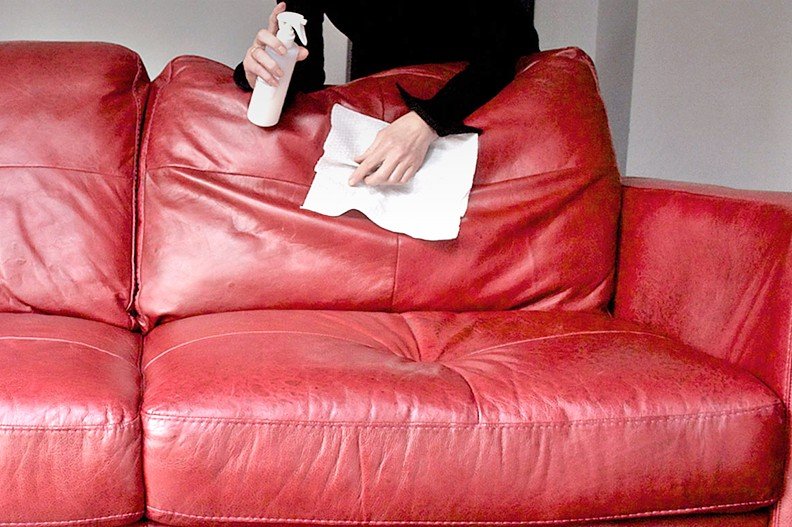 Top Tips for Leather Cleaning
Leather is a natural skin and does get dirty with use, with dirt particles getting trapped in the small pores which dull the colour over time. Many household leather items are spray painted rather than dyed, and this difference makes the cleaning process very different.
Wiping any spray-painted leather with a baby wipe, can create light patches in the colour. This is because the topcoat leather spray has reacted with the very strong alkaline contained in standard baby wipes.
"But baby wipes are so gentle for babies' bottoms", our customers say, so how can they possibly damage a leather sofa or chair? They are designed to neutralise urine which is actually uric acid, and this can remove the colour from your leather furniture.
SJS advice
We advise never using anything more than a damp cloth on any leather furniture or expensive Handbags, to avoid any possibility of colour fade in patches. Only specialist leather cleaners should be used and choosing this depends on the finish given to your leather product. So ask us for advice before you spend £30 on a leather cleaner that could just end up making a greasy mess on your sofa.
SJS carry out professional leather cleaning for all domestic and commercial leather furniture, from the family sofa, to the antique boardroom chairs. All the SJS teams are fully trained and accredited by the National Carpet Cleaning Association (NCCA) and their work is also fully insured.
IF you happen to have a leather handbag, they will be happy to clean it for you, but a set of motorbike leathers may need an extra charge!