TOP TIPs SPOT Cleaning CARPETS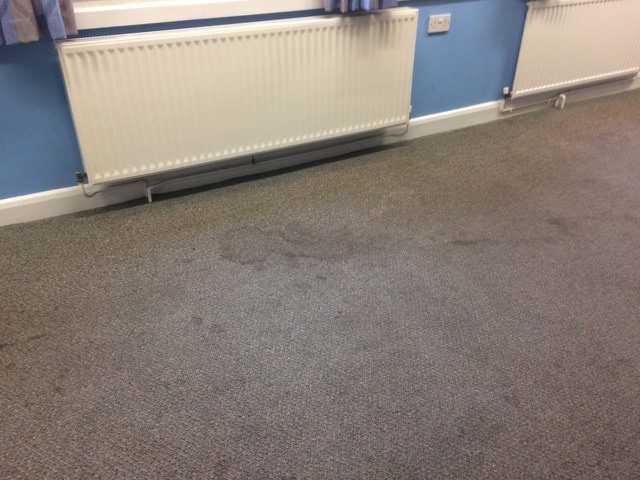 TOP TIPs for SPOT Cleaning CARPETS
If you are looking for a product to spot clean your carpets, BE CAREFUL which advice you take, because some stain removal products may cause colour run in your carpet, bleaching of fibres, or be combustable. It may also leave a residue behind after removing the spot stain, that will attract dirt to stick to it, causing an even BIGGER stain a few days later… So here are our Top Tips for spot cleaning your carpets:
WASHING UP LIQUID
Washing-Up liquid is a prime culprit. It leaves behind a slightly tacky residue that causes particles of dirt to stick to it, leaving you with a bigger dirty stain than the one it removed the week before. You may not remember where your original spot stain was and will then wonder why you have large dirty stains appearing on your carpet.
WOOLSAFE TESTS
WoolSafe have done lots of tests on these 'wonder products' and here are their discoveries:
• 75% – that's 3 out of 4! – spot removers FAILED the WoolSafe standard tests and are not suitable for use on all carpet fibres, including wool.
• Over half of the products cause rapid soiling, leaving your carpet in a worse state than if you had done nothing.
• Half the products are not effective spot removers
• 25% adversely affect the colour fastness of the carpet!
SJS Recommends:
Always look for the WoolSafe Certification Mark on the bottle or packaging.
WoolSafe will only add their name to a product if it meets all their standards.
Woolsafe have been accrediting cleaning and maintenance products for over 25 years.
They also have some excellent spot removal videos and a Carpet Stain Cleaning Guide here: www.woolsafe.org.
Accredited by the National Carpet Cleaners Association
SJS are fully accredited by the NCCA, and all our work is fully insured against any mishaps, so if you don't have the time to read up and do it yourself; just call us in to do it for you…
For advice or a free quote contact us
Leicester 0116 298 7082
Loughborough 01509 412 797
Email stuart@sjscarpetcleaners.co.uk